This last week has marked a major victory for the campaign to pressure Caterpillar to stop profiting from human rights violations. On February 6, the Church of England voted overwhelmingly to divest its $3.84 million in shares from Caterpillar. Caterpillar sells weaponized bulldozers which are used by the Israeli military to destroy Palestinian civilian homes and orchards in violation of international human rights laws.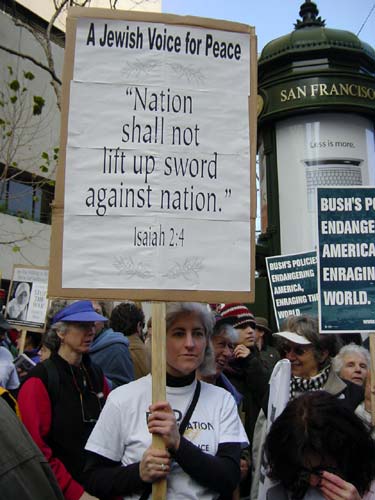 At the same time, at JVP, we've been witnessing a severe backlash by mainline Jewish organizations, in particular the Anti-Defamation League, to silence JVP and our perspective. Just this week alone, the ADL told two separate organizations, both of whom had set up debates between mainline Jewish representatives and progressive Jewish voices, that they refused to appear alongside JVP representatives. The ADL said that, with a JVP speaker on hand, the debate would become "too politicized."

JVP and our sister organizations represent thousands of American Jews who vociferously support public and open debate within and outside of the Jewish community on the issue of Israel. For us, there are no sacred cows, no voices that deserve to be silenced. Vigorous dialogue is a central component of what it means to be Jewish.
The ADL's stated mission it to protect the rights of Jews and fight bigotry wherever it appears. But the ADL has created an environment of fear and intimidation, in which thousands of American Jews are systematically silenced.

Take a moment and send a letter to Abe Foxman, the Executive Director of the Anti-Defamation League. Let him that you support open debate on the issue of Israel within the Jewish community, and that his organization needs to stop systematically silencing the voices of progressive Jews.