p. 215: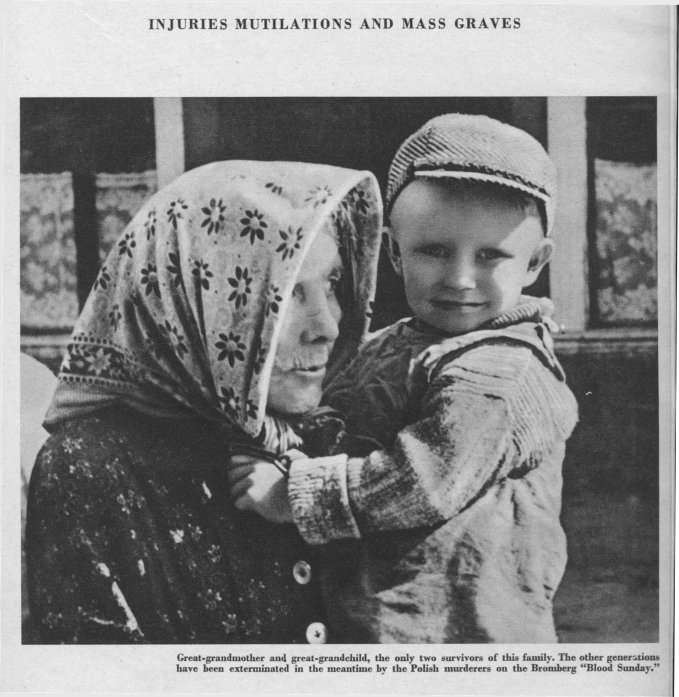 p. 216: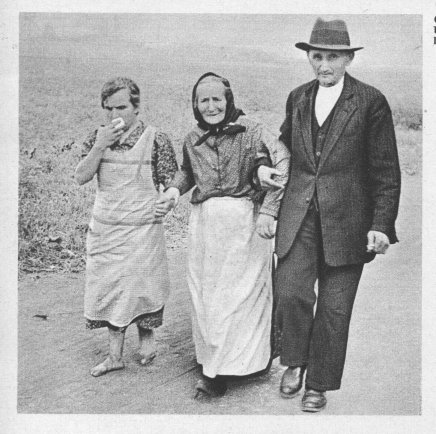 German-born mother of Radzionkau, Upper Silesia, has just found her mutilated son in a heap.
Foreign doctors listen to the eye-witness account of 14-year-old Dora Radler of Kl. Bartelsee near Bromberg, about the murder of her father and two brothers. From left to right: Dr. Espionsa (Chile), Dr. Karellas (Greece), Cesare Santoro (Italy), Dr. Faroqhi (India), Dr. Ohanian (Persia)
p. 217: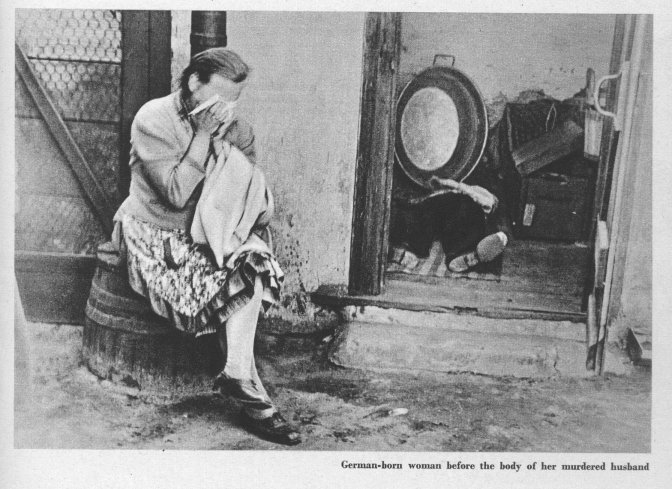 p. 218: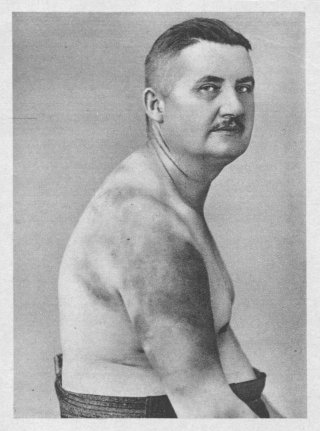 Gottfried Schubert, a blacksmith of Bromberg, 5, Kujawska, was so brutally beaten that the upper part of his back, his shoulders and the upper parts of his arms show large patches of red and blue. (The picture was taken 10 days after the maltreatment.)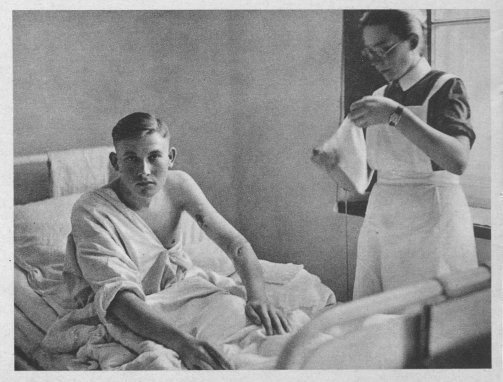 Twenty-year-old Franz Kurzhals was badly wounded by 18 bayonet stabs. Some of the deep flesh wounds were still unhealed after 7 weeks of medical treatment.