p. 230:
Killed or murdered German-born peasants from the villages of Langenau and Otteraue near Bromberg.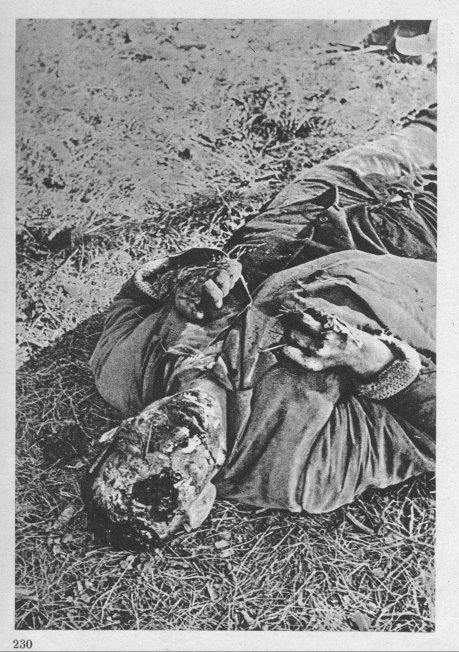 p. 231: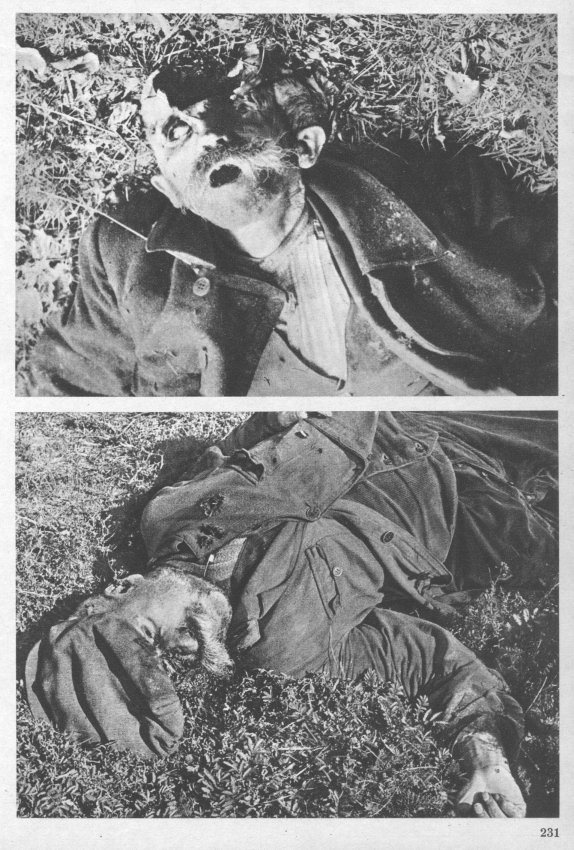 p. 232:
Here lie the bodies of the gardener Friedrich Beyer, his two sons, Kurt and Heinz (aged 10 and 18), and Thiele, the gardener's assistant, of Gr. Bartelsee, District of Bromberg.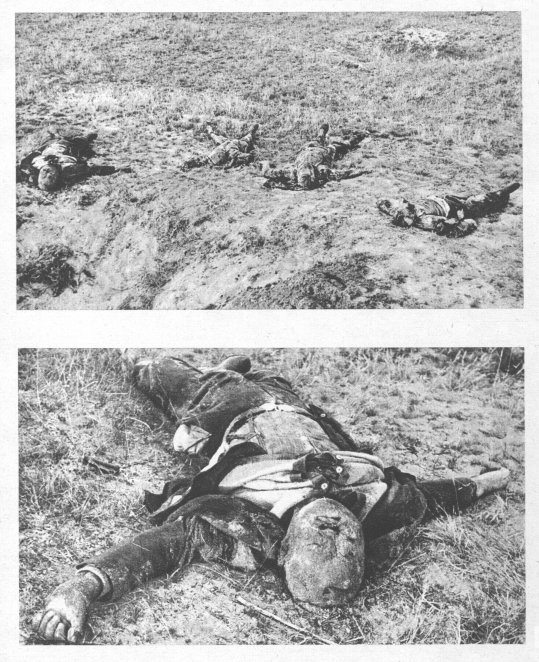 Friedrich Beyer
p. 233:
Kurt Beyer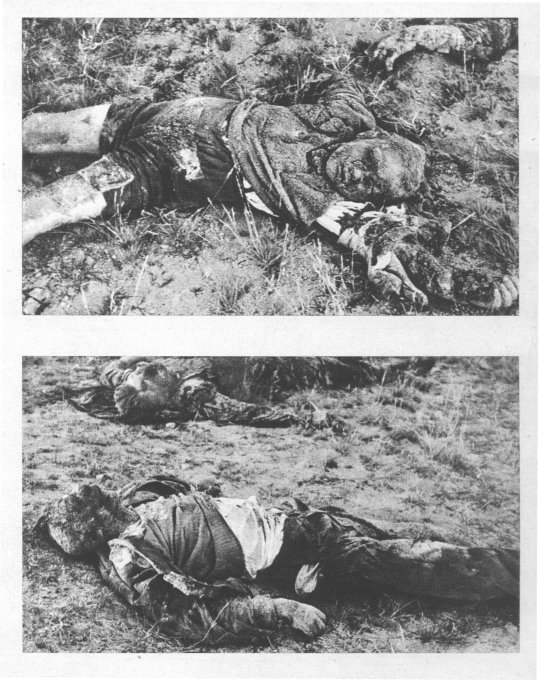 Heinz Beyer and Thiele
p. 234: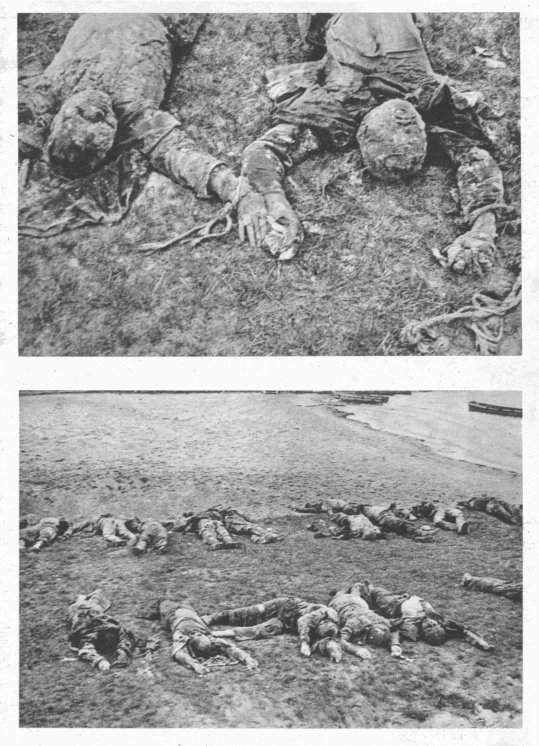 The 39 murdered minority Germans in Hopfengarten near Bromberg.
p. 235: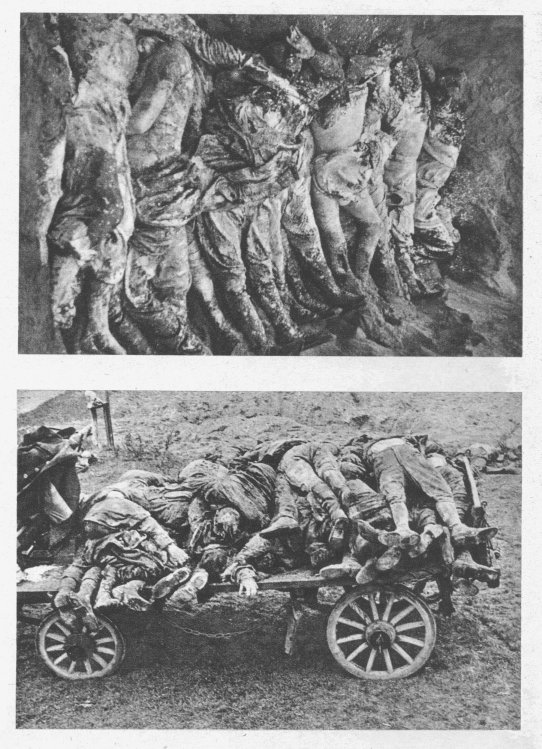 The bodies, entirely mutilated, lay close together. Most of the victims were bound together in twos with rope.
p. 236: