ANNOUNCEMENTS OF DEAD AND MISSING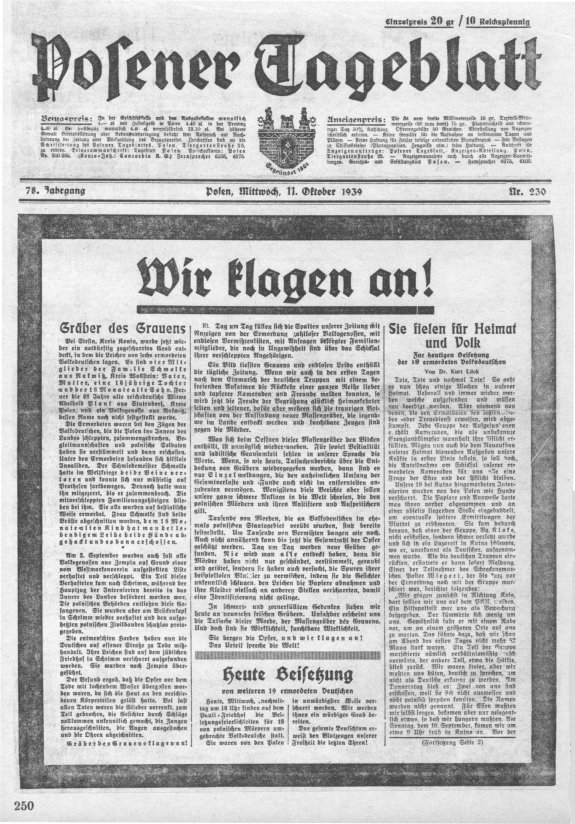 These cuttings from the "Posener Tageblatt" of Wednesday, October 11, 1939, under the heading "We accuse", give details of the horrible atrocities perpetrated on six Germans recently discovered at Slesin, and continue with an account of the burial of 19 other murdered Germans, and of their sufferings before they were put out of their misery.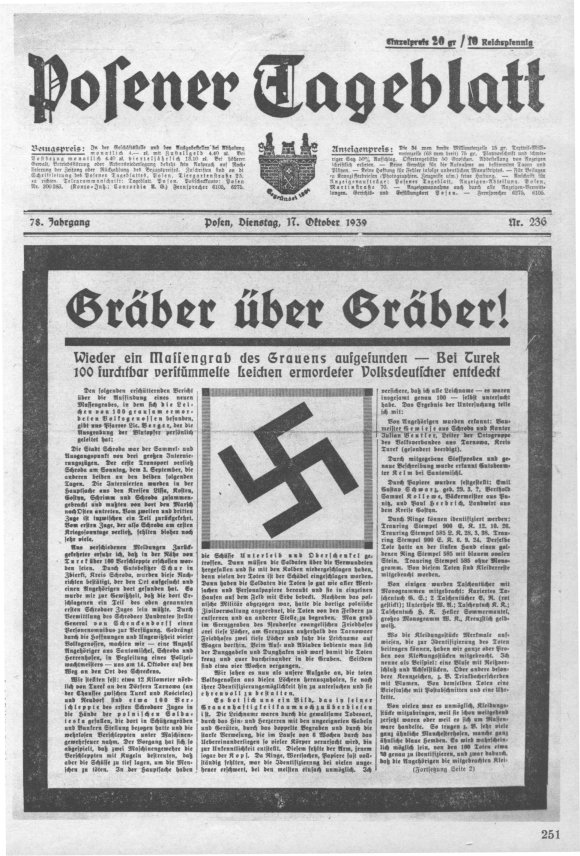 This cutting is an account by a clergyman, the Reverend Berger, of the discovery of one hundred Germans, six weeks after they had suffered a cruel death at the hands of the Poles. His description of how the victims were identified is especially interesting since it shows how careful the Poles were to leave no personal belongings on those whom they murdered, whereby the latter might be identified.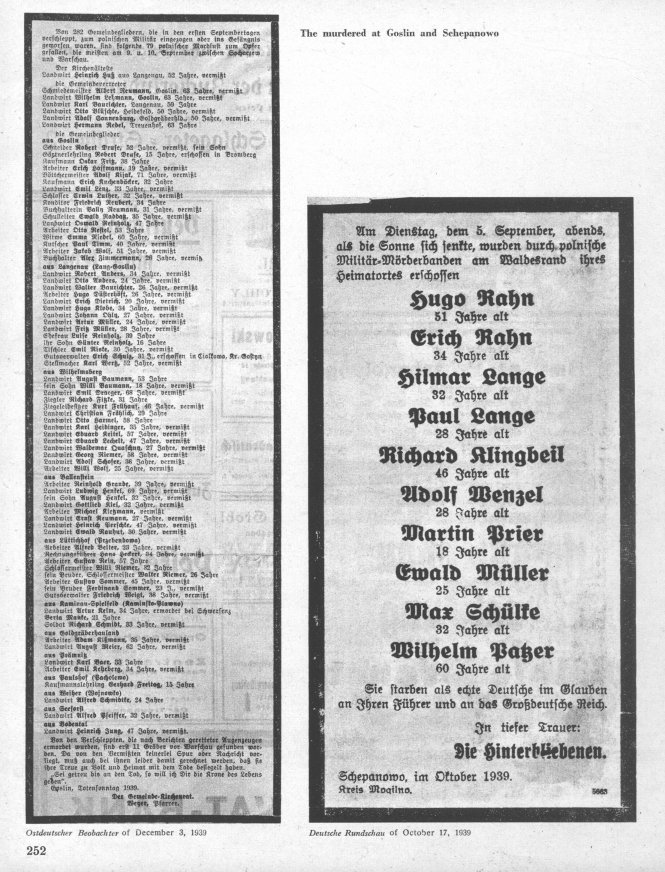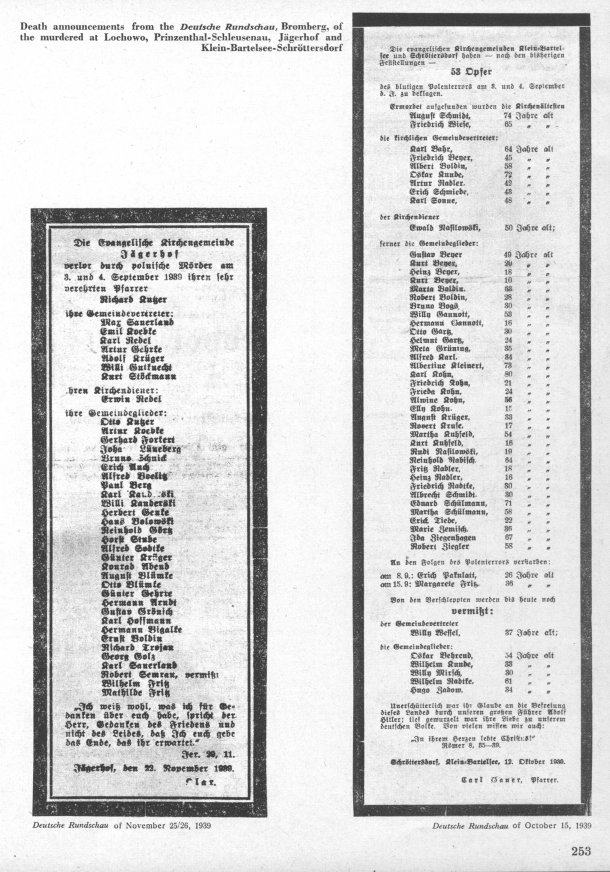 p. 254:
German Pastors killed by Polish murderers