Arnold S. Leese, et al. — Ritual Murder Resources
Topics: Jewish Ritual Murder (JRM), Fascism, Zionism.
Other authors: James L. Battersby, William Joyce, Hellmut Schramm, J.A. Eisenmenger, J.P. Stehelin, Cecil Roth, Dr. Thomas Arnold, Creasy, G.G. Zamyslovsky, V.I. Dal, I.I. Lyutostansky, converted rabbi Neophyte of Kafsokalyvia, V.A. Komarov, Harold Covington, Julius Streicher, Wm. Thos. Walsh, Cardinal Ganganelli, etc.

THE NEOPHYTE BOOK: A Testimony of Ritual Murder from a Converted Rabbi, Featuring the Text of V.A. Komarov. Neophyte's testimony is quoted in Schramm, pp. 334, 354, Dal, p. 20, and most significantly, Zamyslovsky, pp. 313-314, with a good summary of the most salient points. In this new file, the entire testimony of Neophyte is given in what is probably the most complete version you are ever likely to see, taken from a highly readable Russian text, here translated into English. Also includes research aids with many Web links to get you to the source materials. See archived books below.
AN UPDATED VERSION OF THIS FILE IS AVAILABLE IN A NEW PUBLICATION CALLED JEWISH RITUAL MURDER: AN ANTHOLOGY, VOL. 1. See the top page for a description.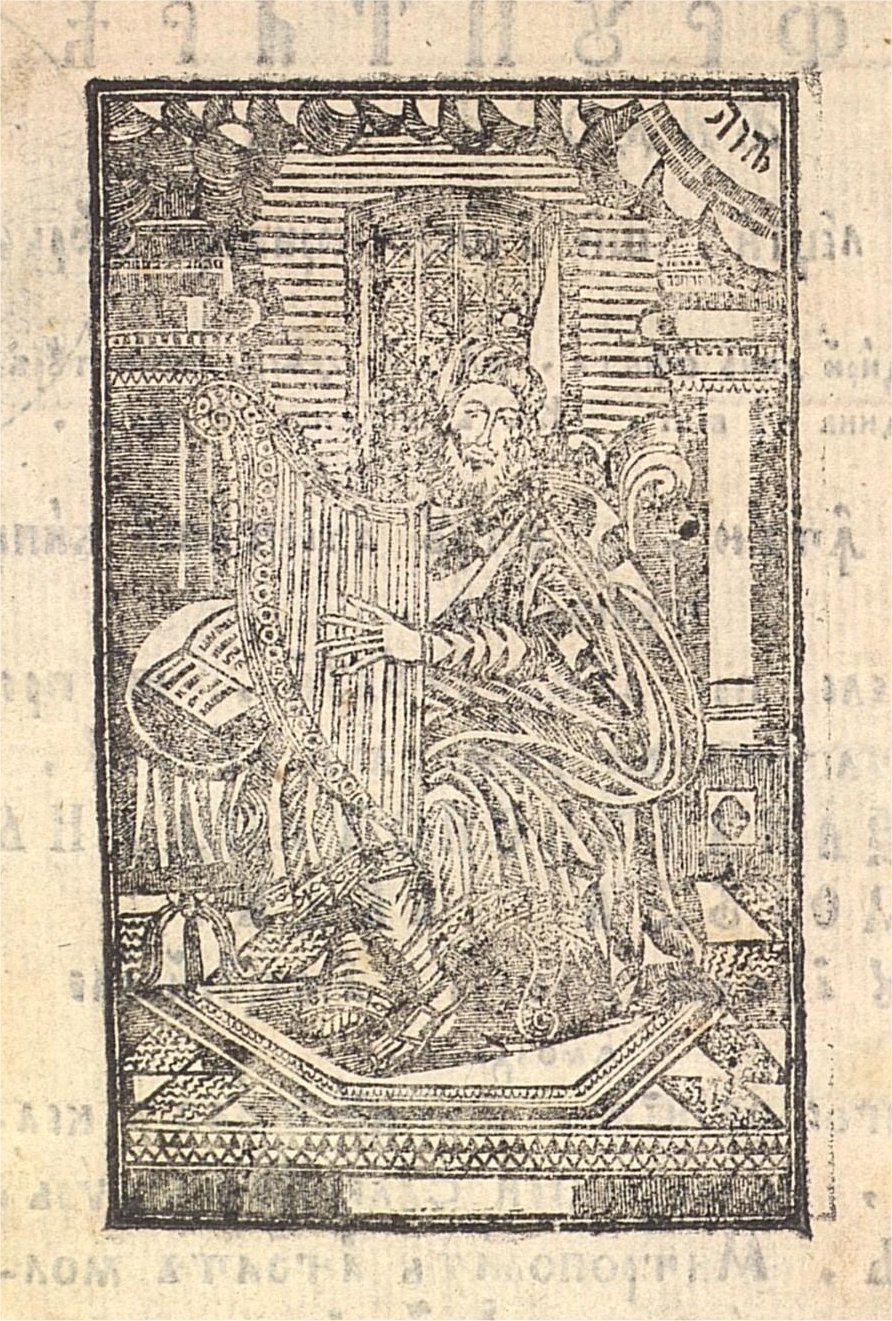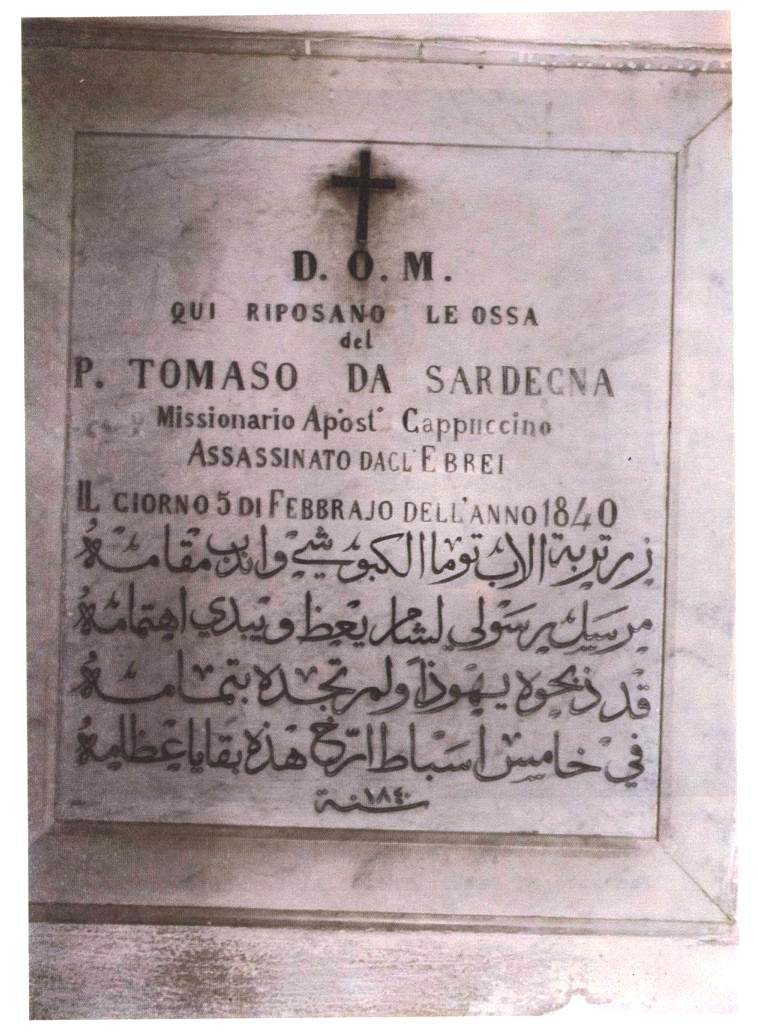 To the left: An illustration included with the 1803 Infruntarea jidovilor Neophyte book; to the right, the memorial plaque for Fr. Tomaso, Capuchin monk, Damascus, 1840.


BOOKS RELATED TO NEOPHYTE ARE ARCHIVED RIGHT HERE ON THIS SITE. LINKS BELOW:
Neophyte/Achille-Laurent-Relation-historique-vol-2.pdf 9.6 MB French
Neophyte/Achille-Laurent-vol-2-pp-378-393.pdf 0.5 MB (extract) French
Neophyte/Neofit-Romanian-1803-pp-1-50.pdf 88.3 MB (extract) Romanian language; Cyrillic alphabet
Neophyte/Neofit-Romanian-1803-pp-51-100.pdf 85 MB (extract) Romanian language; Cyrillic alphabet
Neophyte/Neofit-Cavsocalvitiu-Infruntarea-jidovilor-2002.pdf 0.6 MB Romanian language; Latin alphabet
Neophyte/Neophytos-Greek-1818-1st-ed-191pp.pdf 45.8 MB Greek
Neophyte/Neophytos-Greek-1834-2nd-ed-152pp.pdf 5.3 MB Greek
Neophyte/Neophytos-Greek-1834-3rd-ed-228pp.pdf 7.8 MB Greek
Neophyte/Neofito-Italian-1883-95pp.pdf 9.7 MB Italian

Jewish Ritual Murder — A Historical Investigation by Hellmut Schramm, Ph.D., is now available as a printed book. Extensive improvements have been made to the text and graphics over those available for free on this site.
See the top page for information on availability.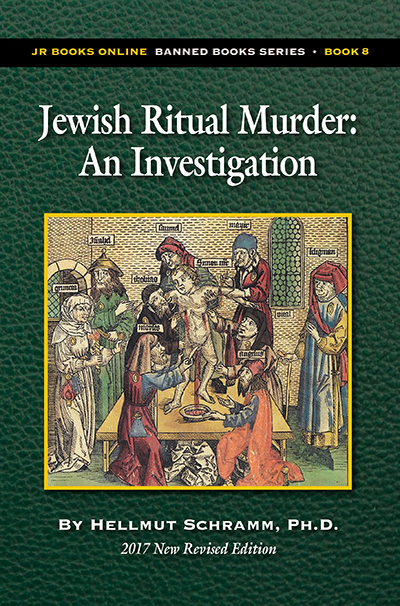 The fact of Jewish Ritual Murder (JRM), happening at least occasionally or sporadically, has been established beyond doubt via church and secular records throughout ancient, medieval and modern times, including formal juridical proceedings. This book by Hellmut Schramm, Ph.D., forms an exposition of those records and is a valuable addition to the historiography on this subject. Completed in 1941 and published 1943-44 in Germany during the National Socialist regime, it was produced in an atmosphere obviously conducive to free historical inquiry on this otherwise forbidden "third-rail" topic.
Many of the accounts carry the semblance of verity in that they involve Christians in the procuring of the children (if the purpose was simply to "get" the Jews on any pretext, why involve Christians at all?). The bodies were often disposed of in a way that would actually tend to allow them being discovered—the Jews did this because burying the bodies would have given them a respect not due them, according to long-standing precepts of Judaism.
Little is known of Schramm's life details and nothing is known of his fate after the war. This book forms an enduring legacy to the world regarding this subject, a legacy which has now been brought to English readers and which can no longer be suppressed.
This edition is based on an earlier version posted on the Web but has been enhanced substantially with an expanded bibliography, more graphics and the addition of a section featuring text from Eisenmenger's magnum opus, Entdecktes Judenthum. It has been produced with the express permission and cooperation of the original translator.
A NEW BOOK, THE ENGLISH TRANSLATION OF A MEMORANDUM ON RITUAL MURDERS BY V.I. DAL, IS AVAILABLE.
See the top page for information on availability.
IT INCLUDES A NEW BIBLIOGRAPHY AND TWO CHAPTERS TAKEN FROM ZAMYSLOVSKY'S BOOK SHOWN BELOW.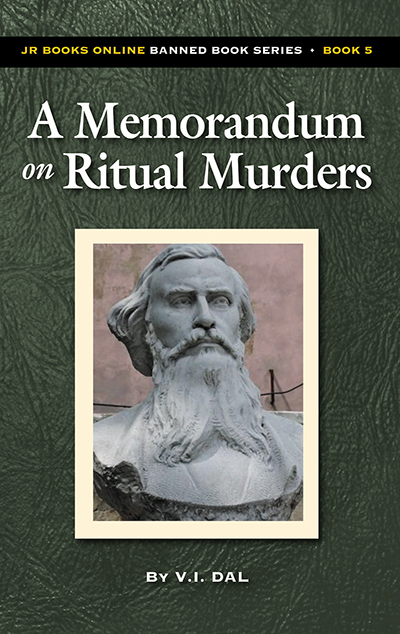 Unknown to most, the reality of Jewish ritual murders has been repeatedly proven in modern court proceedings according to modern rules of evidence. This happened in Russia many times during the 19th and 20th centuries, far removed from any medieval obscurantism. One of the most famous trials occurred in the Russian town of Velizh in the early 19th century after the mutilated and exsanguinated corpse of a little Christian boy had been found in a forest. Although the Jewish culprits would be eventually acquitted, the ritual nature of the murder would still be firmly established. This trial is described in detail in this book, along with many other cases of ritual murders perpetrated by inhuman sadists from the fanatical Jewish sect of the Hasidim. This book constitutes a valuable historical record of the Jewish ritual murder question from the 19th-century Russian perspective.

THE ENGLISH TRANSLATION OF G.G. ZAMYSLOVSKY'S THE MURDER OF ANDREI YUSHCHINSKY IS AVAILABLE.
See the top page for information on availability.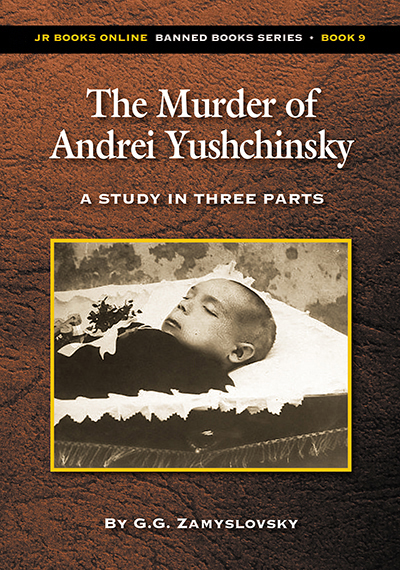 To give you a taste of the book's contents, the ToC and one chapter are presented here:
Zamyslovsky Table of Contents.
Zamyslovsky Chapter 1.1. Andrei's Family
Shortly before World War I, the Russian Empire was shaken by the bestial murder of Andrei Yushchinsky, a 13-year-old boy, whose exsanguinated body, bearing all the traces of a Jewish ritual murder, was found in March 1911 on the outskirts of Kiev. The ensuing trial, held in the autumn of 1913, attracted wide attention not only in Russia, but also in Europe and even in the USA. A Jew named Mendel Beilis was the only defendant. Although he was eventually acquitted by the jury, the same verdict also said that it was basically a ritual murder, one committed at a Jewish brick factory. This book was written by G.G. Zamyslovsky, a member of the Russian State Duma, who served as a civil prosecutor (or "civil plaintiff") at the Beilis trial. In addition to the description of Yushchinsky's murder, it contains a lot of other valuable information, including a detailed account of two famous ritual murder trials which took place in the Russian towns of Velizh and Saratov in the 19th century.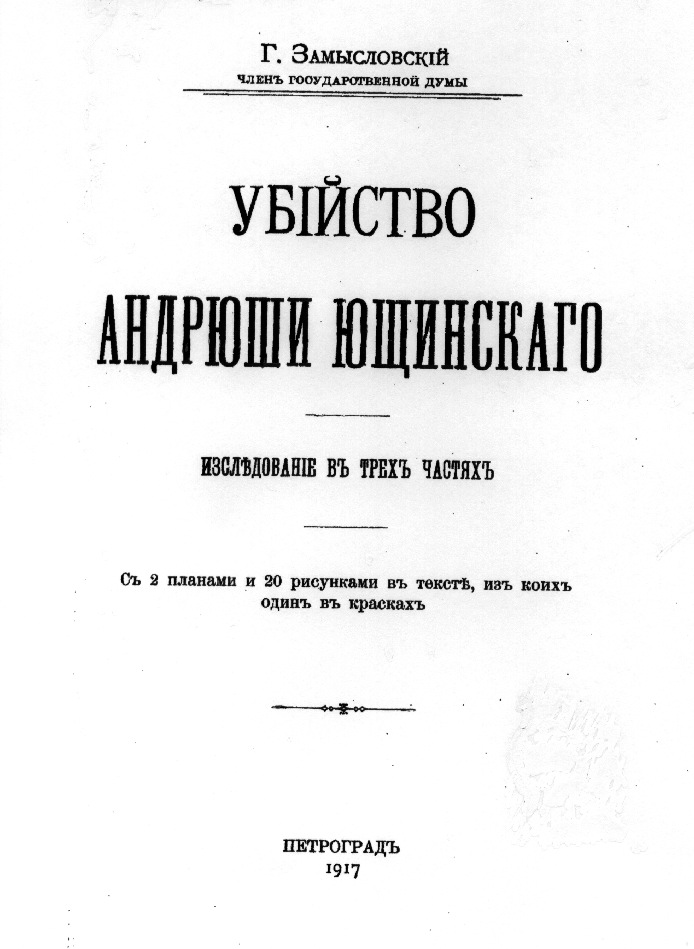 CLICK ON IMAGE for a PDF of the original Russian title page.
FACSIMILE IMAGES OF THE ORIGINAL RUSSIAN BOOK:
Yushchinsky-Zamyslovsky-1917_Introduction.pdf
Yushchinsky-Zamyslovsky-1917_Part1.pdf Yushchinsky-Zamyslovsky-1917_Part2.pdf
Yushchinsky-Zamyslovsky-1917_Part3.pdf Yushchinsky-Zamyslovsky-1917_Part4.pdf
Yushchinsky-Zamyslovsky-1917_Part5.pdf Yushchinsky-Zamyslovsky-1917_Part6.pdf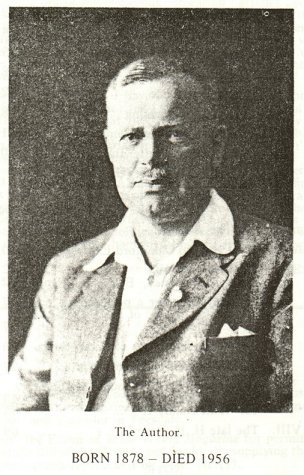 Arnold Spencer Leese (1878 – 1956)
Arnold Leese was the consummate gadfly on the back of the British establishment. Due to his insistence that Britain not engage in war with Germany, and thus save millions of lives as well as the British Empire, against the wishes of the Jews, he was imprisoned without charges or trial under Reg. 18b. One of the great hidden facts about WW II is that the "democratic" powers ("Allies") imprisoned people for political speech in ways little different from those of the "Axis" powers. So what's the difference? "Cui bono, cui bono . . .".
The academically inclined may berate Leese for his polemical style, but we should keep aware of the fact that our ideological enemies use mostly emotional arguments to further their lying agendas. Should we not "fight fire with fire", in the service of the truth?
St. Simon of Trent, 1475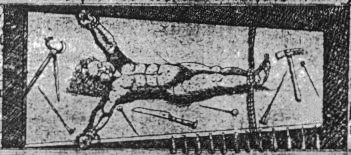 Jewish Ritual Murder -- Learn what the historical evidence really is for this nefarious crime against our people. Addresses every lame-brained, knee-jerk argument ever proffered to protect the Jews. Jew-apologists must wince at this one. This file maintains original pagination. Because of modern electronic fonts, some pages may appear a bit empty, but all the material is there. [ HTML version (475k) ]
PDF VERSION (265k)
Swedish translation
Swedish appendix detailing more recent ritual murders
Kessler, a child ritually killed in a case never solved, 1929. Where's his diary? One of hundreds of Aryan "Anne Franks". One also wonders about all those "milk carton kids".

Agnes Hruza, victim in Poland, 1899.

St. Simon -- 2.3MB ZIP file of pics. Includes facsimiles of Civilta Cattolica, Nov. 10, 1881.

Civilta Cattolica, June 23, 1881.
Civilta Cattolica, Nov. 10, 1881.

This was an entry in Haydn's Dictionary of Dates (4th ed., 1847, p. 94).
Yet to this day, the Jews cry about the Inquisition and its methods, as if these things were invented especially for them. They never did like their own medicine! Of course, practically every culture did this at one time or other, but it is interesting that the Jews were specifically mentioned in this very short article. Such an entry would be hard to find in a recent work. It is indirect evidence like this that further supports the idea of Jewish ritual murder -- i.e., there is nothing in their history that precludes it, per se.
German facsimile text of the Bull Beatus Andreas. Pope Benedict XIV, 22 Feb 1755. Page 1. Page 2. Page 3. Page 4. Page 5. Page 6. Page 7. Page 8. Page 9. Page 10.
English translation of pertinent parts is archived HERE.
Great JRM link is http://66.159.19.229/wcotc/ritualmord/ (Worldwide Revisionist News & Views) which appears to be a copy of the now defunct gentileworld.com which in turn superseded the previous site ritualmurder.org. Also try this URL: http://server8.iicinternet.com/wcotc/ritualmord/index.htm.
Hellmut Schramm, Ph.D.:
Jewish Ritual Murder — A Historical Investigation by Hellmut Schramm, Ph.D., published in Berlin, 1943. This English translation is now available in full HTML text, on-line right here. A HARDCOPY BOOK IS NOW AVAILABLE - SEE ABOVE ON THIS PAGE. THIS BOOK IS SIGNIFICANTLY ENHANCED FROM WHAT MAY BE SEEN HERE FOR FREE.
The German language version, 1943: Der jüdische Ritualmord — Eine historische Untersuchung. This supersedes the link shown within the English language version above; that link appears to now be inactive. [URL updated 1/12/12]. The VHO link is also now dead. The link now is to an archival copy on this site. [UPDATE 9/1/2017].

The Statements of Johann Andreas Eisenmenger. Selected from Entdecktes Judenthum, Frankfurt, 1700, 1st ed. In the original German language, transcribed from Fraktur ("Gothic") to Latin ("Roman") script with facsimile graphics of Aramaic or Hebrew (as originally presented in the text):
10 Proofs that the Talmud allows and encourages the killing of Christians and Heathens.
English Translation of the above. Removed due to the fact that this material is included in the new publication of Helmut Schramm's Jewish Ritual Murder - A Historical Investigation. See above on this page.
Johann Andreas Eisenmenger's statement on the Cabala. In English via Stehelin's The Traditions of the Jews, 1748.
Pp. 1-29 of the Preface to Stehelin's The Traditions of the Jews, 1748. I digitized this because it covers the basics on the Talmud and Judaism--what are the different forms of Talmud, Sects of Jews, origins of their philosophy, etc. Interested parties are strongly encouraged to visit the Independent History and Research website and order the book--it's well worth it. Better still, also order Judaism Discovered, published August 10, 2008 and/or the new version of Judaism's Strange Gods.

Cecil Roth -- The Ritual Murder Libel and the Jew. (PDF, 574k) This one, from 1935, intended to be yet another "final, absolute refutation" of the Jewish Ritual Murder charge lodged against the Jews thru'out history, does us a service by reproducing the Ganganelli Report of 1758-9 in full, but may have an effect opposite to that intended by the author. In fact, Ganganelli expressly admitted the cases of Trent and Rinn as true. Roth in turn admits he said it, but just pooh-poohs it, saying the cases were dubious because it took so long for the saints to be canonized (?!). After this little episode, Ganganelli never again addressed the Ritual Murder question, even after becoming Pope himself. Jacob Selig (or Selek), the agent who appealed to Pope Benedict XIV over treatment of the Jews in Poland, was paid by the Alilath Seker, the "slush fund" set up by international Jewry to bribe and intimidate prosecutors, the press, witnesses, jurors and royalty to get Jews released from criminal prosecutions.
Roth's work was ably put away by Leese in Jewish Ritual Murder, 1938, Ch. XV, see above; also see Philip de Vier's Blood Ritual (Eagle Pub. Co., 2001).
This same Cecil Roth, an apparent "hothouse flower" academic fielded into Gentile society to alter, beguile and confuse, also attempted to take on the great Catholic historian William Thomas Walsh, and got firmly trounced in the process; see the Walsh page for details.
The Jewish War of Survival -- Treatment of WW II and the lying hypocrisy of the Allied powers.
"A peace of domination may be enforced by means of an International Airforce maintained by the Jewish influenced United Nations Organization." -- Arnold Leese, The Jewish War of Survival, 1945. How prescient, considering the events of recent years!!
Proof that Leese was right, straight from the pen of the self-confessed anti-anti-semite and second-in-command American Nuremberg prosecutor, Thomas J. Dodd:

"You know how I have despised anti-Semitism. You know how strongly I feel toward those who preach intolerance of any kind. With that knowledge -- you will understand when I tell you that this staff is about seventy-five percent Jewish. Now my point is that the Jews should stay away from this trial -- for their own sake.

"For -- mark this well -- the charge 'a war for the Jews' is still being made and in the post-war years it will be made again and again.

"The too large percentage of Jewish men and women here will be cited as proof of this charge. Sometimes it seems that the Jews will never learn about these things. They seem intent on bringing new difficulties down on their own heads. I do not like to write about this matter -- it is distasteful to me -- but I am disturbed about it. They are pushing and crowding and competing with each other and with everyone else."
— From a Sept. 25, 1945 letter to his wife Grace, as quoted in Letters from Nuremberg: My Father's Narrative of a Quest for Justice by his son, Sen. Christopher J. Dodd.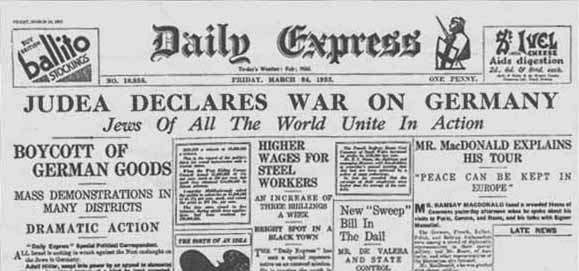 Out of Step: Events in the Two Lives of an Anti-Jewish Camel-Doctor. Leese's autobiographical work (whole book). Still here is an extract consisting of those chapters dealing with Leese's political awakening: Chaps. XI, XII & XIII. Good to compare with Rockwell's autobiographical This Time the World.
Gentile Folly: The Rothschilds — Complete book on this subject. More things they never told you in school.
More Leese pamphlets: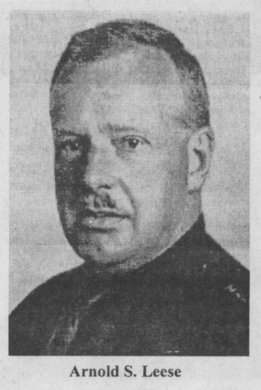 > Devilry in the Holy Land. Why do the Arabs hate us?
> Chinese Communism?. The role of Jewry.
> Rex versus Leese. Criminal libel court case. Leese won.
> The Jewish Method of Cattle-Slaughter. Shechita = legalized cruelty to animals. His account of confronting the R.S.P.C.A. is a roar.
> The Era of World Ruin!. Democracy as a Jewish tool.
> Bolshevism is Jewish. They were Jews from NYC.
> Race and Politics. "Universal brotherhood" is Masonic.
> The Destruction of India. Jew meddling in the "White Paper".
> Disraeli the Destroyer. Another Jew destroys.
> Freemasonry. Overview.
> The Growing Menace of Freemasonry in Britain. Ever-growing.
> Our Jewish Aristocracy. A revelation.
> Jewish Press-Control. In the London newspapers.
> Money No Mystery. Mastery by monopoly.
> P.E.P. (Political and Economic Planning). Sovietism by stealth.
> The Illuminati and the French Revolution
> The Masonic Abdication of King George VI
> The Real Jew: A Lesson from Turkey
All of the above 20 files as one PDF: Leese Pamphlets. This constitutes a graduate-level study of Jews, Masonry, Illuminism, Money-Power, Kosher Slaughter, etc. -- a great resource.
> Our Seditious Cartoon Book. A collection of cartoons gleaned from Leese publications.
See also Leese's The Fascist:
> Oct 1934, posted by The Heretical Press.
> Dec 1937, originally posted on Jerry's Aryan Battle Page.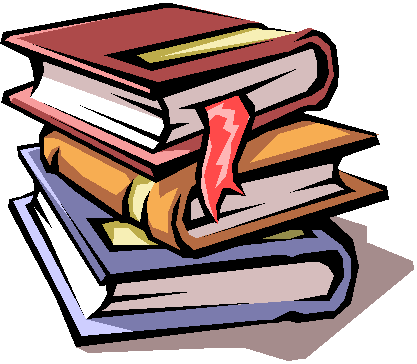 SOME REFERENCES USED BY LEESE:
Dr. Thomas Arnold - Letters. A few extracts relating to Jews and Germans. Referred to in JWS above. From Dean Arthur Penrhyn Stanley's book The Life and Correspondence of Thomas Arnold, D.D., Minerva Library Edition. Dr. Arnold was a headmaster of Rugby School, and a Regius Professor of Modern History at the Univ. of Oxford. He was also highly suspect of Jews, and very complimentary to Germans, like most informed men of his century. This "liberal-minded" man was never blinded to the special problems related to Jews and the "savage" races. This couldn't be more different from the liberals of today.
pp. 240-1 pp. 272-3 pp. 274-5 pp. 276-7 pp. 278-9
Not mentioned by Leese, but I thought I would include Dr. Arnold's notes on his tour of Germany. Back then, they weren't self-conscious about acknowledging the source of our great Western culture:
"Far before us lay the land of our Saxon and Teutonic forefathers -- the land uncorrupted by Roman or any other mixture; the birthplace of the most moral races of men that the world has yet seen -- of the soundest laws -- the least violent passions, and the fairest domestic and civil virtues. I thought of that memorable defeat of Varus and his three legions, which for ever confined the Romans to the western side of the Rhine, and preserved the Teutonic nation, -- the regenerating element in modern Europe, -- safe and free." -- Dr. Thomas Arnold of Rugby, June 9, 1828.
See also: Creasy Essay on the victory of Germany over Rome, digitized by the Barnes Review [archive].
"Ancient Germans" extract from A Genealogical Table and History of the Springer Family... by M.C. Springer, 1881.
Contrast this with 20th century babblings about "Huns" who supposedly wanted to "take over" Mommy England. This led to unrestricted bombings, and the annihilation of entire cities. They should be ashamed of themselves.
Let's put away this "Hun" thing once and for all. Here is the English Haydn's Dictionary of Dates, 1847, p. 262. As you can see, the Huns originated in Western Asia (they were not even European, much less German) and conquered large parts of Europe, but were later defeated and fell into non-existence. In fact, Henry I ("The Fowler") vanquished the last remnants of the Huns in Germany in 919, and was famous enough for doing so to be considered the founder of the First Reich by some sources. Haydn's went thru at least 24 editions in 65 years, and so can certainly be viewed as being an authoritative source, from an English perspective at least.

"O, the pride of the German heart is this noble river! And right it is; for of all the rivers of this beautiful earth there is none so beautiful as this."
— Longfellow.
Social England - Extracts from the 2nd ed., Vol. I, 1894, edited by H. D. Traill. This work contains the quote attributed to it by Leese in Jewish Ritual Murder, but overall Social England is very philo-Jewish in its treatment of Jewish-English history. This volume serves to bolster Leese's contention in JRM, p. 15, that Jews started to dictate to the English press sometime around the 1850s. And it got even worse later. By the 1902 edition, a new article, 100% pro-Jew, had been contributed. Its author -- one "Joseph Jacobs"! My oh my, what "fox" did the English bring in to guard the cultural "chicken coop"?
Haydn's Dictionary of Dates - Extracts from the 4th ed., 1847 for entry "JEWS". Lists Jewish ritual murders in Norman and Plantagenet England as undisputed facts, just as Leese claimed in JRM. Contrast this with the later Social England! p. 280 [extract] pp. 281-2
The Statement of Cherep-Spiridovich - Major-General, Count Cherep-Spiridovich believed in the reality of JRM, as expounded on one page of his famous work, The Secret World Government or "The Hidden Hand", The Anti-Bolshevist Pub. Assoc., New York City, 1926. p. 148
The Statements of Aleister Crowley - "It is said that there is a sect of the Jewish Brethren called Chassidim whose practice is the sacrifice of man. Thus preferably a child, but also an adult, is taken from among the Gentiles, and ceremonially slain so that not a drop of blood is lost, lest the spirit of the victim, taking refuge in that drop, escape the Exorcist. This blood is then consumed as a sacrament, or employed for talismanic purposes..." — from Of the Rites of Blood, part of the instructions for the 8th degree OTO, quoted by Craig Heimbichner, Blood on the Altar, Independent History & Research, Coeur d'Alene, Idaho, 2005, pp. 18-19.
"...For the highest spiritual working one must accordingly choose that victim which contains the greatest and purest force. A male child of perfect innocence and high intelligence is the most satisfactory and suitable victim..." — from the book Magick, also quoted by Heimbichner, p. 18, and Leese, JRM, pp. 10-11.
The Jew, the Gypsy and El Islam - Excellent resource in its own right.
Isabella of Spain - Does away with lots of nonsense about medieval Spanish Jews. There were no halos over their heads, unlike what you've been told.

James Larratt Battersby
The Holy Book of Adolf Hitler -- As stated. First published in November, 1952, at Southport, England, for the German World Church in Europe.
In two parts:
1. The German Revelation. HTML version.

2. The Book of Aryan Wisdom and Laws. HTML version.

POTPOURRI:

"Fascism and Jewry" by William Joyce, 1933.

In death as in life, I defy the Jews who caused this last war [WW II], and I defy the powers of darkness which they represent. I am proud to die for my ideals, and I am sorry for the sons of Britain who have died without knowing why.

-- William Joyce [Lord Haw-Haw] (last words just before Britain executed him for anti-war activism in WW II).


"England Under the Heel of the Jew" reprinted by Raymond Rudman from the works of Dr. Clarke, 1921. Extracts and Summaries from "A Thousand Million Pounds" by Bleloch and O'Flaherty.

Freemasonry at a Glance. A 7-pager that appeared at the end of Capt. William Morgan's Illustrations of Masonry, 1827. Quick reference to signs, rites, etc. 215k PDF.

Recently the English right-winger Martin Webster made use of Burton's material in an exposé of Israel. DISCLAIMER: The quotations given by Mr. Webster are presented here as part of his document and are thus included on his authority alone. JR (this editor) has not attempted to verify the authenticity of these quotations. Pertaining to the singular Sharon quote, another viewpoint is HERE. Note that the CAMERA article's conclusion rests solely on the ad hoc word of Kol Yisrael Radio; these parts JR has highlighted in red.

Willie Martin's "The History of Jewish Human Sacrifice".

"Winston Smith's" (Harold A. Covington) "Why I Believe in Jewish Ritual Murder". Say what you wish about HAC, this little write-up is a very good short summary on the subject.

Jewish Ritual Murder - Chicago, 1955 (UPDATED) is restored here using an archival laserprint in the records of JR. With a short introduction by JR. Contains bits and pieces of little-known information not mentioned in the System news articles.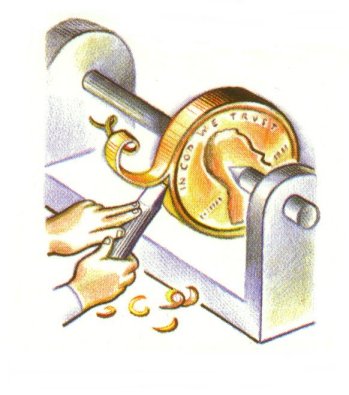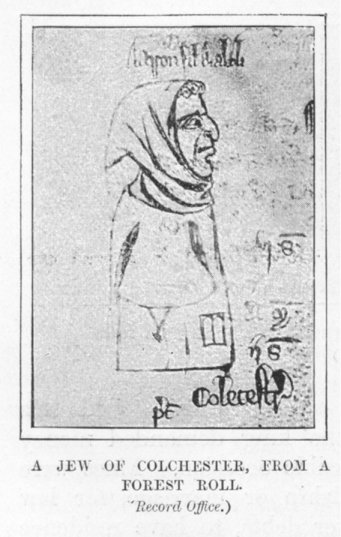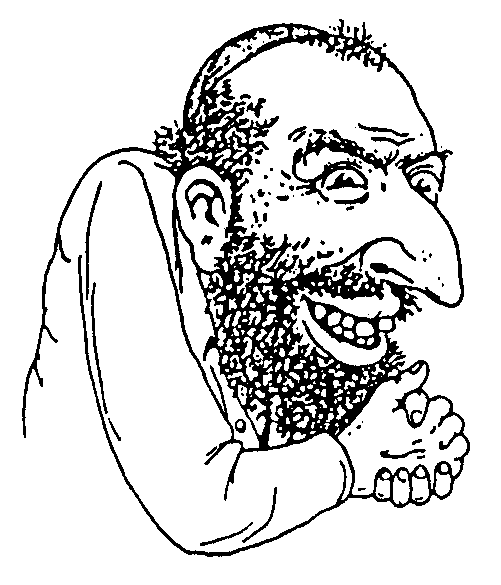 An historical Jewish obsession A Jew of Colchester * Hymie showing his real side
* From
Social England
, Vol. I, 1902, p. 668. This is the expanded and illustrated version of the previous editions done in the 1890s. The description says this is from a Forest Roll of Essex, 5 Edward I. (1332), in an entry dated 1277. Drawing labeled "Aaron fil diaboli" (Aaron, son of a devil). The square patch on the Jew's cloak is the badge prescribed by Innocent III. at the Fourth Lateran Council of 1215 and later codified into laws such as the Stätütüm dè Jûdèísmö (England, 1275).

From Jewish religious books:

The two Jewish book collections known as the Talmud (the right-wing, authoritarian, legalistic side) and the Kabbalah (the left-wing, magical, do-what-thou-wilt side) are seething seas of "moral relativism" and "situation ethics". Basically, what someone does is not nearly so important as who is doing it.

Sources of implied justification of Jewish Ritual Murder:

"Even the best of the Goim should be killed." -- Abhodah Zarah 26b, Tosephoth

"Take the life of the Kliphoth and kill them, and you will please God the same as one who offers incense to Him." -- Sepher Or Israel 177b

"Everyone who sheds the blood of the impious is as acceptable to God as he who offers a sacrifice to God." -- Jalkut Simoni 245c. n. 772

"Furthermore, there is a commandment pertaining to the killing of strangers, who are like beasts. This killing is to be done in the lawful method. Those who do not ascribe themselves to the Jewish religious law must be offered up as sacrifices to the High God. It is to them that Psalm 44:22 refers: 'Yea, for thy sake are we killed all the day long; we are counted as sheep for the slaughter.'" -- Thikunne Zohar, ed. Berdichev, 88b

In a very rare and little-known book by Rabbi Chaim Vital,

Ets Chaim (The Tree of Life) of the 17th-century, after invoking Numbers 14:9 and 23:24 [see bottom], we read that "from all of this, we conclude that the murder of goyim and the drinking of their blood increases the holiness of Israel for the Jews."

A mystical Jewish work entitled

The Chronicle of the Blessed Moses, the Founder of Our Faith

,

includes an

account of the slaughtering of the Egyptian firstborn by God to the benefit of the Jewish people.

"Happy shall he be, that taketh and dasheth thy little ones against the stones." -- Psalm 137:9 (KJV)

The whole book of Isaiah, but an individual quotation may be cited which indicates that at least some Jews at the time were indulging in human sacrifice. In Isaiah 57:3-5, the prophet says (KJV), "But draw near hither, ye sons of the sorceress, the seed of the adulterer and the whore. Against whom do ye sport yourselves? Against whom make ye a wide mouth, and draw out the tongue? Are ye not children of transgression, a seed of falsehood, enflaming yourselves with idols under every green tree, slaying the children in the valleys under the clifts of the rocks?"

Note: The Talmud (at Tractate Yebamoth 49b) nullifies the Old Testament (at Isaiah 6:5) and applauds the murder of prophet Isaiah for having accused Israel of having "unclean lips".

There are Talmudic references to the use of blood so long as it is "for our own good". Jewish law does not absolutely prohibit the use of blood for consumption--that is a blatant falsehood. As usual, the circumstances matter.

THE SOURCE OF ALL THIS could be Numbers 23:24 (KJV): "Behold, the people shall rise up as a great lion, and lift up himself as a young lion: he shall not lie down until he eat of the prey, and drink the blood of the slain." Secondarily, we have Numbers 14:9 (KJV): "Only rebel not ye against the Lord, neither fear ye the people of the land; for they are bread for us: their defence is departed from them, and the Lord is with us: fear them not."